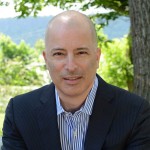 Short version
Most people that I have met through business know me as the Founder and CEO of The New York Enterprise Report (NYER). I did also have a life before NYER… (If you want to read about that, see below.).  Today, in addition to being the CEO of RSL Media and some involvement in a couple of other ventures, I help companies create significantly more revenue and profits by improving their sales and marketing strategies and tactics.
I plan on blogging about a bunch of things – mostly business, some personal stuff including scotch and music. Let me know if there is something that you would like to hear from me.
Longer, "story" version
Here is my story… Born in Brooklyn, I grew up in Fair Lawn, NJ.  I then spent four fun years at SUNY Albany where I not only majored in Accounting, but also produced concerts featuring Elvis Costello, Bob Dylan, Meat Loaf (who was a really nice guy), Fishbone, The Red Hot Chili Peppers (Mother's Milk tour), Cheap Trick, the Radiators and Animal Logic (anyone remember them?), among others.  I ended up turning down offers to join the concert/music business as well as an opportunity to partner with one of my professors to start an accounting firm in the Cayman Islands to join a firm called Arthur Andersen (RIP).  While most people associate Andersen with Enron and a spectacular implosion, it was actually a great place to start a career as I learned how to be a professional as well as "the language of business".  During my last couple of years at Andersen, I formed my first band since high school called "Weird Nick".  We had a few gigs in Manhattan and one in the Hamptons and also recorded "Know What I Mean" which was featured on a locally distributed CD (remember those?).
I left Andersen (and Weird Nick) in '95 to go get my MBA at The Anderson School at UCLA.  While at UCLA, one of my classmates and I wrote a business plan for a "youth minded travel" magazine.  Well that business plan won the school's business plan competition beating a company called Stampmaster (which was later known as stamps.com).  After two years on the west coast, I came back to NYC and worked as a COO/CFO and then a CEO of several businesses including a business that sold nutritional supplements in Russia (where I was told I needed a body guard when I went to Moscow) and a US/UK software company that was founded in Frome, England (where we would joke that there were more sheep than people).
In 2003, I decided that entrepreneurs and grow-minded business owners and execs needed access to ideas and real-word-but-not-obvious solutions to grow their companies.  Also, that companies marketing to small and mid-size businesses didn't have an effective way to reach them. So I started the New York Enterprise Report (NYER).  NYER, in print, online and at events, was the media company that owners and and executives of growing businesses relied on for ideas and solutions to help grow their companies.  Within a few years we built in audience of over 100,000 readers and a client base that included companies such as Wells Fargo, Intel, Aetna and Capital One to name a few.
NYER was sold to SmartCEO in early 2014. I retained our content marketing business which provides engaging marketing solutions to companies that are targeting small and mid-size businesses such as Time Warner Cable Business Class (see Solve Magazine) and Citibank.  I also help growing small and midsize businesses increase their revenue and cash flow… I am amazed at how many companies there are with great products and service with less than optimal sales and marketing abilities.  Stay tuned for updates on some other ventures.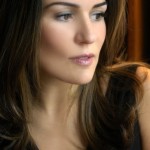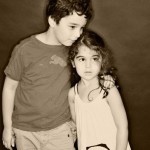 In 2013, my wife (Maria Salazar Levin) and I bit the bullet, finally moved out of Manhattan, and bought a house in Riverdale, NY where we live with two awesome kids, Mateo & Carolina.
I also play guitar in a band called Fantastic People. We play a range of covers from The Who to The Foo Fighters. You can check out our Facebook Page here.
You can also check out www.linkedin.com/in/robertslevin/ for all that career achievement stuff but note that I only connect with people that I know.