By now, I am sure that you have read about the fact that 50-80 percent of employees say they are not engaged at work.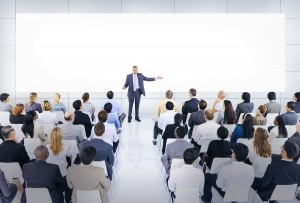 Yet most CEOs that I know will say that their company culture (which is the driver of engagement) is fine.  Clearly, there is a disconnect somewhere.  And the consequences are very significant.  Again, depending on who you ask, companies that are comprised of largely engaged employees are said to be 3-5 times more profitable.
How can you tell if your employees are engaged?  Do your employees act with your best interests?  Are they going the extra mile for you and your clients?  Are they putting in extra time, as needed?  Not sure of the real answers because you are too busy "being the CEO"?  Then ask around.
One of your jobs as CEO is to instill a top-notch culture that increases engagement.  That means:
Leading by example.
Putting employees first.  Really.
Putting clients a very close second.
Treating vendors fairly.
Earnestly approaching employees for feedback.
Being a great communicator.
Making it fun to be at work.
Ensuring the right people are on the bus (and the wrong people are being let off).
If just a handful of your employees are not engaged, then your job as CEO is to get them engaged or get rid of them. If most aren't engaged, your job is much tougher. You must do whatever it takes to create an engaged workforce.