Over the years, I have helped many people get jobs.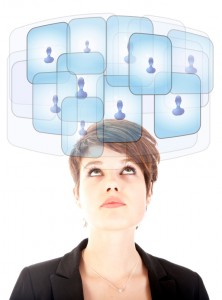 While I have helped some people by introducing them to their future employer, I have helped many more find ideal jobs by making sure they have a strategy and are using great tactics. So here are my keys to successfully finding the right job in a relatively short period of time.  Feel free to share this with anyone who is looking*.
Resume – Most people list their responsibilities on their resumes. For example, "Account manager on 6 accounts, including Clorox, PNC Bank, and DuPont." Responsibilities don't get people excited.

Accomplishments get people excited.

So after one line that sums up your accomplishments, you should have 3-4 bullets where you are bragging. Try to be as quantitative as possible. For example, "Grew revenue on 3 accounts by an average of 17% per year, exceeding goal by 22%."  That not only gets someone's attention on paper, but makes for a great story in an interview.
LinkedIn 1 – All those accomplishments that you now have on your resume need to be on your LinkedIn profile.
LinkedIn 2 – Get people that you worked for to write recommendations for you on LinkedIn. You will have to be persistent here, but it is worth the effort. Be prepared to tell them what to write so it is meaningful. ("I have 100s of endorsements!" you say?  They don't mean jack.)
LinkedIn 3 – Make sure you are connected with everyone you know, because 60-80% of jobs are landed through personal relationships. However, I feel strongly that you should not connect with people that you don't know. I will explain why in another post.
Dream – this might be the most important thing you do and also the hardest.  Think about what you really want to do and who you want to do it for.  Then develop a list, as long as possible, of companies that you want to work for.  Then it is as easy as seeing who you know on LinkedIn who can make a personal introduction for you.
Connect – Make it as easy as possible for your connections to help you.  Call them and be direct; you want their help in getting an introduction.  Save them time by giving them a short description about yourself that they could copy and paste in an e-mail.  That description includes what you are looking for and 2-3 reasons why you right for the company.  By the way, while I use LinkedIn to see who I know at a company, I rarely use their introduction feature.  I either send a direct e-mail or pick up the phone.
* Even those who are not looking currently should be doing steps 1, 2, 3, and 4 periodically.