Don't Let This Happen to Your Company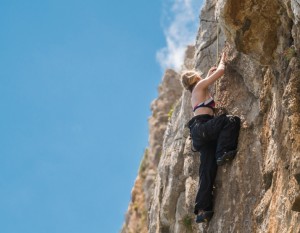 New employees join a company full of energy and ready to do some exciting things.  But the culture of the company seeps into their head and people become wary of making a mistake.  They are likely playing to not lose instead of playing to win. At the end of the day, the CEO is responsible for preventing this.  Seth Godin said it well, "It's the boss's job to continually ask, "is this the most daring vision of your work?"
NYC Department of Health Gets an F
A couple of weeks ago I sat down for a business lunch at Parker Quinn.  After about 10 minutes the GM came up to our table and said, "There is a problem in the kitchen."  I figured that they were out of chicken or something. Nope.  The Department of Health came in for their inspection and we were (very apologetically) told by the GM that they had to close the kitchen down so we would have to go elsewhere for lunch.  I'm all for unannounced visits to keep our restaurants safe, but during lunch hour?  At least 50 diners were displaced and I am sure the restaurant (which I am a frequent patron of) lost thousands of dollars.  By the way, the restaurant received an "A".
How Not to Use LinkedIn
I recently found out I have over 1400 invitations on LinkedIn that I never accepted.  Like most people, I get several each day and most are from people I don't know.  Maybe I am old-school, but my understanding is that you connect with people that you know and trust.   The irony is the people you don't know who send you an invite often say something like, "Since you are a person I trust, let's connect."  Are you kidding me?  Don't invite people that you don't know and don't accept invites from people that you don't know.
All of this said, I have received invites from people whom I don't know but would like to.  Here is what I do: I reply, without accepting the invite, asking them how we know one another (maybe I forgot).  When they reply that we really don't know each other, I suggest that we set up a brief call.  After that call (which will sometimes turn into a business opportunity), I will accept their invite.
Let's Stay in Touch
You can get an e-mail every time I post to the blog (usually 1-2x/week).  Sign up here.
Good Times
Hats off to my good friend Damon Gersh.  Damon and I were watching a band at Watermark Bar & Lounge a couple of weeks ago when the band started a new song. After about 4 seconds, Damon said, "That's the theme song from Good Times!" and started singing the words.  I don't know about you, but I haven't heard that song (or watched the show) since the 70's.  Impressive. Go ahead… relive it and smile.