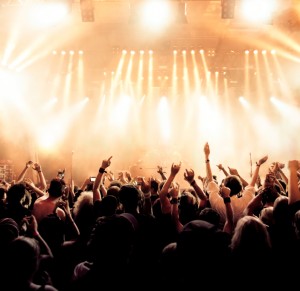 Let me start by saying that I look up to entrepreneurs like other people look up to all-star athletes and rock stars. So much so that I started NY Report so I could hang with them
(and share their stories with you).
After meeting so many of them, I have put together a list of the five traits of fantastic entrepreneurs that I admire.
Bounce back. Making it is one thing. But bouncing back from a deep low after making it is a trait that is really hard to appreciate unless you have been there. We read about successful entrepreneurs, but forget that 90% of those who start a business don't bounce back from small setbacks, let alone big ones.  See Norm Brodsky and AJ Khubani.
Concentrate on what matters.  Most entrepreneurs want to do everything,
right now. The successful ones take the dozens of opportunities in front of them
and get their entire company to focus on one or maybe two. And then they knock those one or two things out of the park. Personally, I think saying no to stuff is one of the hardest things that great CEOs do.  See Heidi Messer and Stephen Messer.
Build an effective culture.  I recently went back to my notes from when I started NY Report. Those notes were not about what I wanted to do, but were about how I wanted to do it. They were all about the culture I wanted to create. Unfortunately, as I was growing my business, I lost sight of that. It was only the past few years that I started to focus on culture. I am impressed with entrepreneurs that begin with culture in mind and never lose sight of it. See Danny Meyer.
Pulling the plug.  The best entrepreneurs know that some things are going to work and some aren't. And when they don't work, you need to pull the plug as soon as possible. The reality is that it is hard enough to recognize when something is not worth continuing, and it is even harder to pull the plug. One of my favorite stories is about how Jon Bloostein of Heartland Brewery pulled the plug on a brand new location and then reopened with a successful concept.
Looking ahead.  It is hard enough to run the day-to-day operations of a business, especially a growing one.  Great CEOs are not only planning two to three years ahead, but also have the smarts to look at trends that are affecting their businesses. See Rob Stone and Jon Cohen of Cornerstone Promotions.
 How many of these traits do you possess?