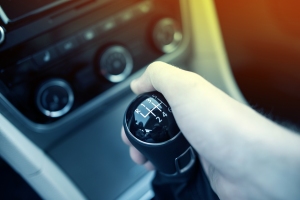 OK, we all know that business is changing at an ever increasing rate.  This high-velocity environment affects almost every business, large and small.  On a strategic level, this means the CEO and leadership need to constantly monitor how their industry is changing. This includes how buying is changing, how technology is changing all facets of the business, and how people want to be managed, among other things.
On a tactical level, it means that there has to be a sense of urgency throughout your company.  More specifically, it means that projects need to be executed quickly, even at the expense of perfection.  As a small or mid-size business, our natural advantage is being able to change more quickly than the big guys. Make things happen fast and reap the benefits.
In addition, things need to happen quickly because excitement wears off.  Think about it.  The CEO announces a new project or initiative.  Hopefully people get excited (see this previous post about getting employees engaged and excited).  At best, that excitement will last just a few weeks.  Urgency, as long as it is not over the top, is your friend here.  Urgency adds to the excitement and instills passion.  Passion results in better work.
There are several ways a CEO can instill urgency.  Leading by example helps (show them you are taking or took the first step quickly). So do tight deadlines.  But it starts with a culture of urgency and great communication.