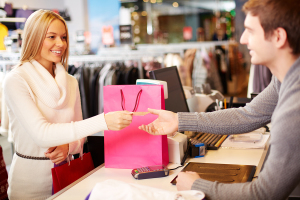 Some people pay more for the exact same product or service than
others do.  There are many reasons for this.  Sometimes you pay more for convenience (a case of beer is much cheaper at Costco than at a bodega).  Other times you pay more because the service is better.  In these cases, the buyer is often getting something more when paying more and the seller usually has a higher price to cover the cost of the convenience or higher level of service.
In this post, I highlight two things that you can do that don't cost a whole lot, if anything, but allow you to charge more.
Sell certainty.  People pay more for certainty.  So if you can reduce the fear, uncertainty, and doubt (FUD) that exists about your product, you can charge more.  There are two ways to do this.  One is to build a better product.  But that costs more.  The other way is to address prospective customers' perceptions of FUD related to buying your product.  That is as easy as knowing what those concerns are and addressing them in the buying process.  Do people sometimes doubt that the product works as promised?  Get testimonials and put them on your site. Do people fear that your product will not last as long?  Give them a guarantee. Want more on FUD?  Read my "Grow and Die with FUD" post here.
Improve your customer interface.  Your customer interface (CI) is how people interact with your company.  The better people feel about your CI, the more they will pay (and the more likely they are to buy from you).  Have an e-commerce company?  Your CI is your website. Retail?  The way your store looks and how people are greeted when they come in determine your CI.  Office?  Your CI includes how people answer the phone and how your office looks (and sometimes even your address). Improving your customer interface improves a customer's perception of your company.  A more positive perception (versus your competitors) means most people will pay a little more.
The effects of being able to charge more could be considerable.  An 8% increase in price (revenue) without a corresponding increase in costs puts an additional $240,000 in the bottom line of a $3,000,000 business.
By the way, if this all sounds like it's related to branding, it's because it is a big part of branding.
PS,  There is a flip side to this for buyers.  If you don't care about the look of someone's store or office or if you can cut through the perceived uncertainty, you may pay less for a product or service.