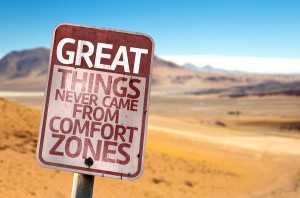 In the past few years, a few companies have asked me to advise them because they were stuck (I work with a few companies each year). In general these companies were really good companies with healthy income statements, but they weren't growing as fast as they wanted. When I asked one CEO his close rate (% of prospects receiving a proposal who sign a contract), he proudly said "at least 90 percent."  Here is how the conversation continued:
"Do you think that's good?" I asked.
"Of course," he replied.
I responded, "I think it's a sign of one or more problems.  Let me ask you a few more questions.  How often do you discount?"
"Um… probably most of the time."
"Are you ok with that?" I followed up.
"Not really," he said.
The Problems
I told him that I believed he was probably developing a reputation as a first-rate provider who discounted. We quickly calculated that was costing him about $500,000 a year. That was a good discovery (see solutions below) but I probed a little more.  I asked him where his prospects came from.  He told me he has built a reputation among a small circle of people that feed him referrals. A business based on referrals is terrific, of course. But he also told me that the company wasn't doing the type of work he wanted it to and we quickly figured out, also evidenced by the 90 percent close rate, that his business development efforts consisted of networking with this close circle where he was comfortable.  But this circle wasn't getting him the work he wanted.
The Solutions
To address the discounting issue, we developed a plan to implement the following:
Since the CEO was always eager to close the deal (which led to emotional decision-making), he would bring in the company's business manager to handle the close and any negotiations.
He developed a company-wide discounting policy (based on an article that I wrote).
To address the business development issue, he met with his senior management team and they set on a path to identify their target market and develop a marketing plan to penetrate it so that they get the business that the CEO wants.
When most companies are  not happy about the business that they get, it is usually because they have become very reactive. Companies who are proactive about identifying and going after their target market keep growing, usually with very strong margins.
High close rates are good.  But when they are too high it is probably a sign that you are leaving money on the table.