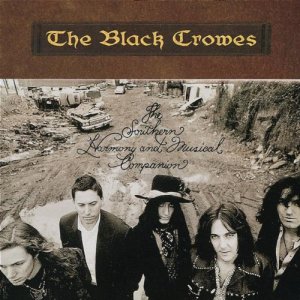 Continuing on with my favorite albums.  If you missed the first installment, you should start there first. Moving on to the 80s…
80s
Ozzy Osbourne: Blizzard of Oz—Epic. This album hit me like a ton of bricks not long after it came out, and still does today. From a guitar standpoint, it was my first exposure (maybe second if you consider Ritchie Blackmore) to a guitar player (Randy Rhodes) who mixed blues/pentatonic phrasing with classical phrasing.
Red Hot Chili Peppers: Mother's Milk—Just about any of the Chili's albums after Mother's could be on this list as well. Featuring a young John Frusciante and Chad Smith for the first time, this was the first RHCP album where you had to take them more seriously than in the past because of the songs and the better production values, while they still maintained the rawness.
Rush: Moving Pictures—Shortly after The Cars, this album was a near-daily listen. Another perfect album with perfect playing. The opening riff of "Limelight" also brings me back to the early 80s every time.
90s
Black Crowes: Southern Harmony & Musical Companion—Along with Aerosmith, the Crowes took the rock-and-roll torch from the Stones and kept it burning. I love all of their albums (for a while Amorica was my favorite), and seeing them live. History will treat them particularly well.
Screamin' Cheetah Wheelies: Magnolia—SCW was one of my favorite bands of the 90s, and I miss watching them play at Wetlands. Their first album grabbed me with "Shakin' the Blues," which rocked radio stations for a few months when it came out. But this sophomore album is a perfect one. Blues, southern rock, and blue-eyed soul all in one package.
Soundgarden: Superunknown—This was the first grunge album that I liked (although I went back to Badmotorfinger). Four amazing musicians with great songwriting.
Stone Temple Pilots: Core—When the music scene turned to grunge in the early 90s, this was the album that was still rock and roll to me. The energy, combined with a new twist on rock (primarily via guitar player Dean DeLeo) was new and old at the same time. Whenever I'm out playing with a band, we have to do at least one STP song; their stuff is a lot of fun to play.
Stone Temple Pilots: Purple—While slightly less raw than Core, Purple kept the electricity going. I saw them live on this tour in the second row at the Beacon and I have never seen a band electrify a crowd quite the way they did. Listening to "Vasoline" still gets me crazy enough to break something.
U2: Achtung Baby—While The Unforgettable Fire and The Joshua Tree never did much for me, Achtung is rocking. And even though The Edge doesn't have the same chops as most guitar heroes, I was somewhat influenced by his tone, what he did with effects, and his originality.
PS, The following are… Well they are not on the Favorites list. This means they have only become a part of my listening sometime over the past few years or they have had a milder, but still significant impact on me.
The Band: Music from the Big Pink
Buena Vista Social Club: Buena Vista Social Club
Miles Davis: Kind of Blue
Karl Denson: The Bridge
Foo Fighters: Wasting Light
Grateful Dead: just about anything (yes, including studio works)
Guns 'n' Roses: Appetite for Destruction
Little Feat: Waiting on Columbus
Grace Potter and the Nocturnals: Nothing But the Water
Steely Dan: all of them
Temptations: any greatest hits album that has "I Want A Love I Can See," "Ain't to Proud to Beg" and "I'm Losing You"
Widespread Panic: Light Fuse, Get Away
Neil Young: Everybody Knows This is Nowhere
ZZ Top: Deguello